Testimonials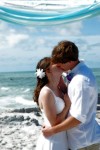 Tonya Daffin - Johnstown, OH
6/20/2012 - Jeanne, Beautiful, you did an awesome job. I broke down. You have a great eye for your work both with the pictures and the flowers. Thanks for everything, we greatly appreciated all you did.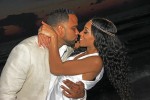 James & DiAndra Carey - Indianapolis, IN
9/27/13 I just want to say thank you one more time on behalf of my wife and I. You did such a great job on our photos and slideshow! We are so impressed with your creativity and Talent. We are so appreciative to have you as our wedding photographer. God Bless you! Thank You So Much!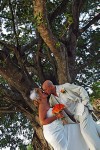 Steve & Donna Crawley - Roanoke, VA
4/30/12 - Oh my gosh, Jeanne...we sat together and cried! That day had meant so much to us for so many reasons....I have been divorced for 20 years...Steve's wife passed away after a long illness...and we found each other! The song you chose...."after all this time...I got it right". How, so true in our situation! Your care and attention to detail has created for us a treasure book of memories...how can we ever thank you enough! Your talent and creativity are immense! We look forward to getting our pics! With gratitude, Steve and Donna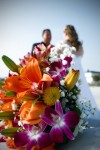 William & Barbara Waltrip - Owensboro, KY
5/26/12 I just wanted you to know how pleased we are with the photos and video. We can't stop looking at them and showing them off. Your work is exceptional! Thank you so much for making our memories so great.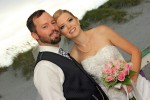 Sean & Melanie - Corfu, NY
10/7/13 - Thank you Soooo Much! You are amazing! . They turned out Great ! - Thanks again- Melanie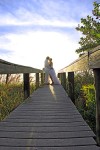 Robyn Redd - Odessa, FL
10/2/13 I have to tell you. I have watched this slide show about 10 times! I love it!! You did such a great job on it!! Thank you so much! :)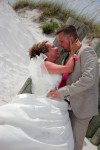 Kerry & Andrew - Merseyside, England
8/5/13 This is the nicest thing I have ever seen. Thrilled to bits. Its wonderful. Cant thank you enough.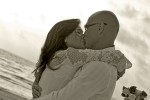 Mark & Michele - Terre Haute, IN
7/27/13 Jeanne, We just viewed the slide show & photos. They are so beautiful, better than I expected. I cried because our original wedding photos were not good at all & I didn't have very many. I always had the regret of not taking more pictures or having a professional photographer. I will treasure your work & thanks again for the beautiful flowers. The day was perfect for me. Thank you so much!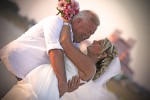 Kay Kairis, Appleton, Wisconsin 5/22/14
Good Morning Jeanne, Mike and I just wanted to say thank you for the beautiful pictures! I cannot even begin to tell you how excited we are to get these printed and share our beautiful evening with those who could not be with us from Wisconsin. I can tell you Mike had tears when he watched the video so thank you for capturing the moment. I think I have looked at them 25 times already and can't even pick a favorite. Thank you for your patience and talent. Thank you for capturing the first day of the rest of our lives together! We are beyond pleased with them and cannot thank you enough. Thank you, Mike and Kay Kairis